welcome to fender family farms
Original Post Date July 15, 2018
A few years over a decade ago, I sat at an old kitchen table in Egg Harbor, New Jersey, listening to my husband's grandfather talk about a lifetime of farming. Their family was one of the original homesteaders in the area. Several streets bear family names and the original house still stands as a private residence. He built his home himself after coming home from World War II right next to the one he'd been born in. He'd been a farmer and a grange member his whole life. It was what he knew, and the man knew a lot.
He would speak almost reverently about how he loved to see the crops ripening on the plants. How they just looked so beautiful he almost hated to pick them. They'd run a restaurant, a flower stand, and always a farm stand on the property over the years. He may have driven a truck for Suburban Propane for well over 30 years, but he never left the land. He farmed right up until he died. He was most certainly of a different generation, one who grew up in the depression and came of age during a war. His was a generation that made and made do. His love of the land was something that I loved to listen to him talk about. He said to me once, "To be a farmer Jenn, you need to do 3 things. You have to love the land. You have to be willing to work, and you have to plant Silver Queen Corn."
I remember laughing and saying, "Silver Queen Corn?"
"Yup," was his response. "Best damn corn you can get, and you'd be good to remember it."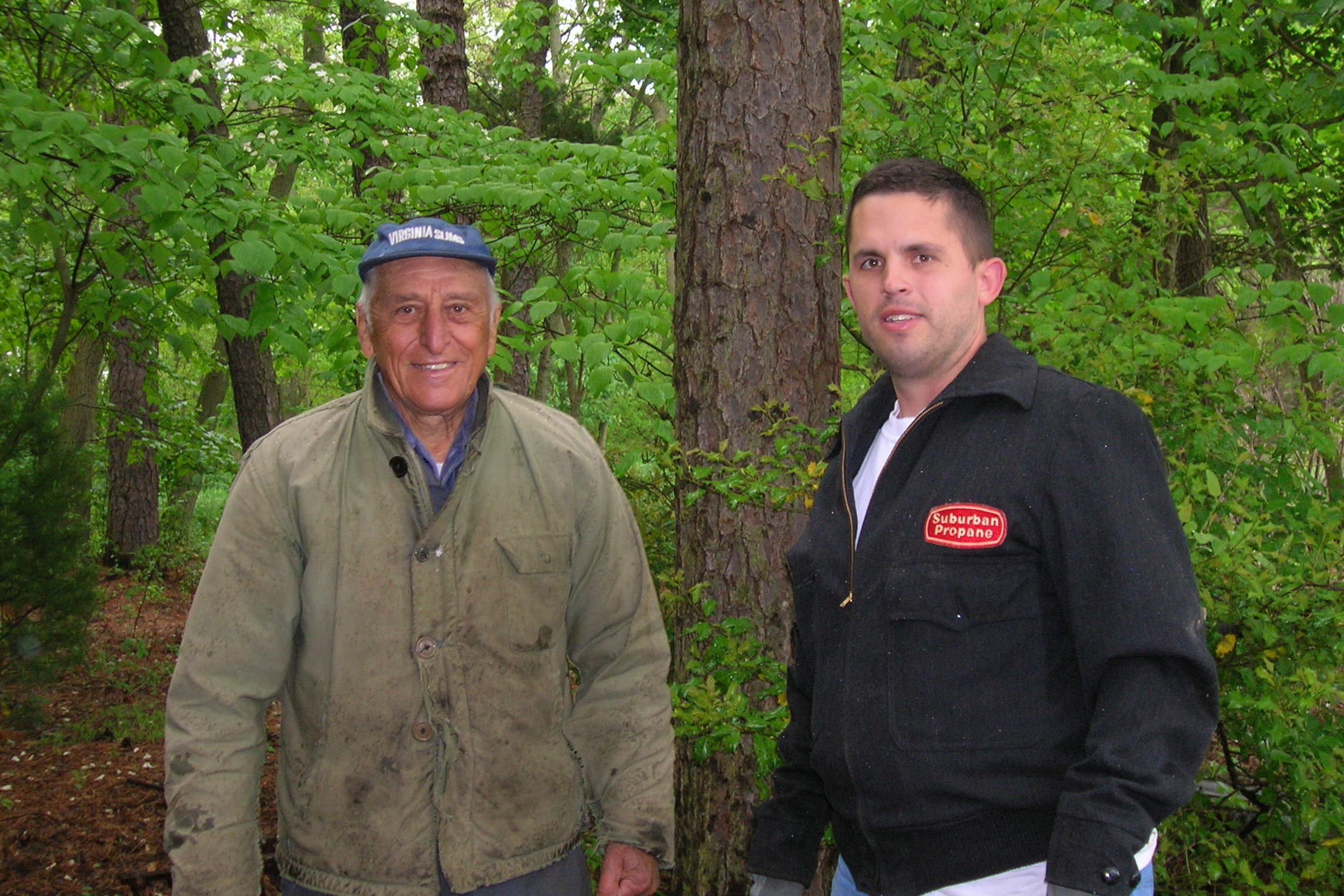 Grandpa Fender died only a few short years after that conversation around his kitchen table, but I took that advice and banked it. He was the last of the farmers in the Fender family and a part of me always wanted to save that part of his family legacy as well as honor what my own mother had taught me in the art of preserving foods. Combined with my desire to feed our local community with wholesome real food, the seed was planted for what Fender Family Farms could become. Following the examples set so beautifully by our friends at Allenbrooke Farms and watching them work so hard at their own farming dreams, I began to really solidify the idea and we started talking seriously about buying a small farm.
In January of 2017, we saw that dream become a reality. Our 13.5 acre farm is our own small slice of heaven. It's been a lot of work, and a lot of trial and error to tap into the Fender Family legacy of farming, but we've begun the journey. We set out with the mission to feed our local community with the highest quality food we can. For us, that means letting our chickens be chickens. From the time time they are big enough to leave the brooder, we house them in large movable chicken tractors on green pasture. Our chickens live their entire lives in the fresh air hunting bugs. We supplement those hunting instincts with a 100% GMO free, soy-free feed. They are processed for us in a USDA inspected processing facility for your safety and peace of mind.

Our layers have a 1/4 acre field all to themselves to hunt and peck and run and live the spoiled chicken life. They are protected from predators in a roomy coop where they can roost and sleep in safety.
Our turkeys start their lives on a specially formulated 100% GMO free starter feed, then when they are old enough, they move to their very own custom made turkey tractor that gives them their own hunting grounds and protects them from predators. At 8 weeks we take them off of their starter and switch them to our GMO and soy free feed until they are ready for harvest 4-5 months later. They are also processed in a USDA inspected processing facility.
We hope that you will step onto our road and journey with us. We are proud to be a US Marine Corps Veteran owned farm and we look forward to providing your family with GMO and soy-free healthy, lean, locally grown poultry. I look forward to sharing our adventures in farm life with you. Our blog will be a multi-faceted one with recipes, tips, sewing, and more. I am an artist and even though I've traded city life for one on a farm in the country, I'll never stray far from those creative roots.
We have plans to add bees, and of course we will soon have available pie fillings, jams, jellies, preserves and various sweet treats. While we will continue to get the bulk of our produce from Allenbrooke Farms through our CSA membership, we hope that next season we can get the gardens in. And? You can bet that we'll be planting Silver Queen Corn.
- Jennifer Fender